Easter Bunny Stops at Wantagh-Levittown Volunteer Ambulance Corps | Herald Community Newspapers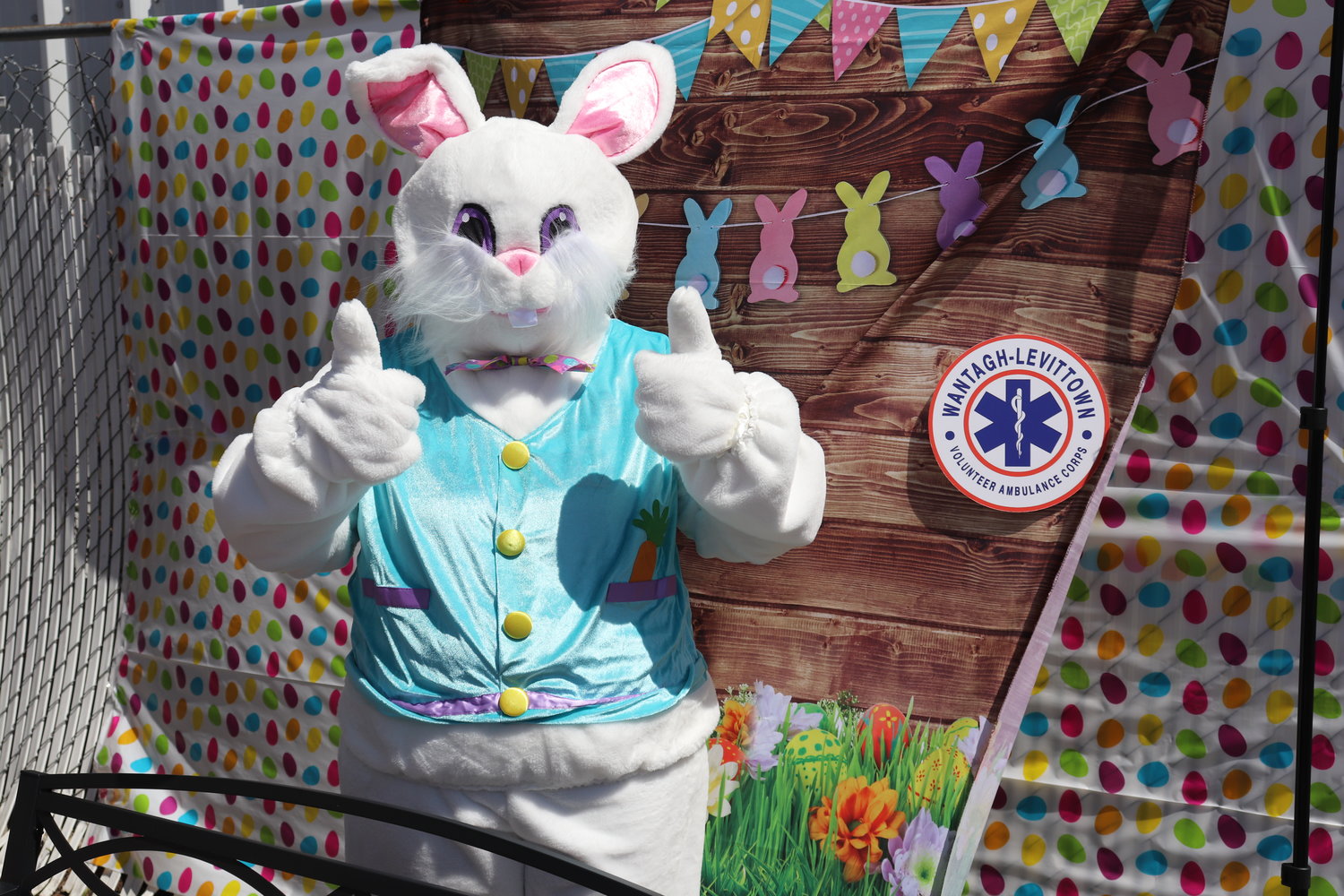 The first weekend in April was obviously a busy one for the Easter Bunny, but Peter Cottontail made time to jump by the Wantagh-Levittown Volunteer Ambulance Corps.
On Saturday, children in the area were able to have their photos taken, at a safe social distance, with the Easter Bunny and participate in many activities, including an Easter egg hunt, adding their handprints on posters that will be donated to care facilities for the elderly, blowing bubbles and even seeing what the interior of an ambulance looks like.
Juliana Ghisone said she loved seeing the Easter Bunny and looked forward to receiving her Easter basket the following Sunday.
"I think it's a great event for the community," said her mother Kristen Ghisone. "They posted to get people to come, so it's just a fun little event for them."
Another relative named David Lavine said the event was fun and was a great opportunity to get out of the house.
After responding to more than 1,000 Covid-19-related calls throughout the pandemic, this event helped boost everyone's morale, said Irene Sabatasso of the Wantagh-Levittown Volunteer Ambulance Corp.
"We have a lot of safety rules and everyone really follows them," she said. "We have had such a constant number of children. It's been a year since we haven't been able to do much so we wanted to take the opportunity to provide a safe environment and it's Easter and it's back to normal so what better way to celebrate than with the Easter Bunny ? "
EMS First Deputy Chief Chris McGuire added that events like this are a positive way to connect with the community they serve.
"It's a huge success," McGuire said. "With the pandemic going on, we tried to involve the community, get people out of their homes and try to bring back the camaraderie of what we used to have."