President Joe Biden presents masked Easter bunny to White House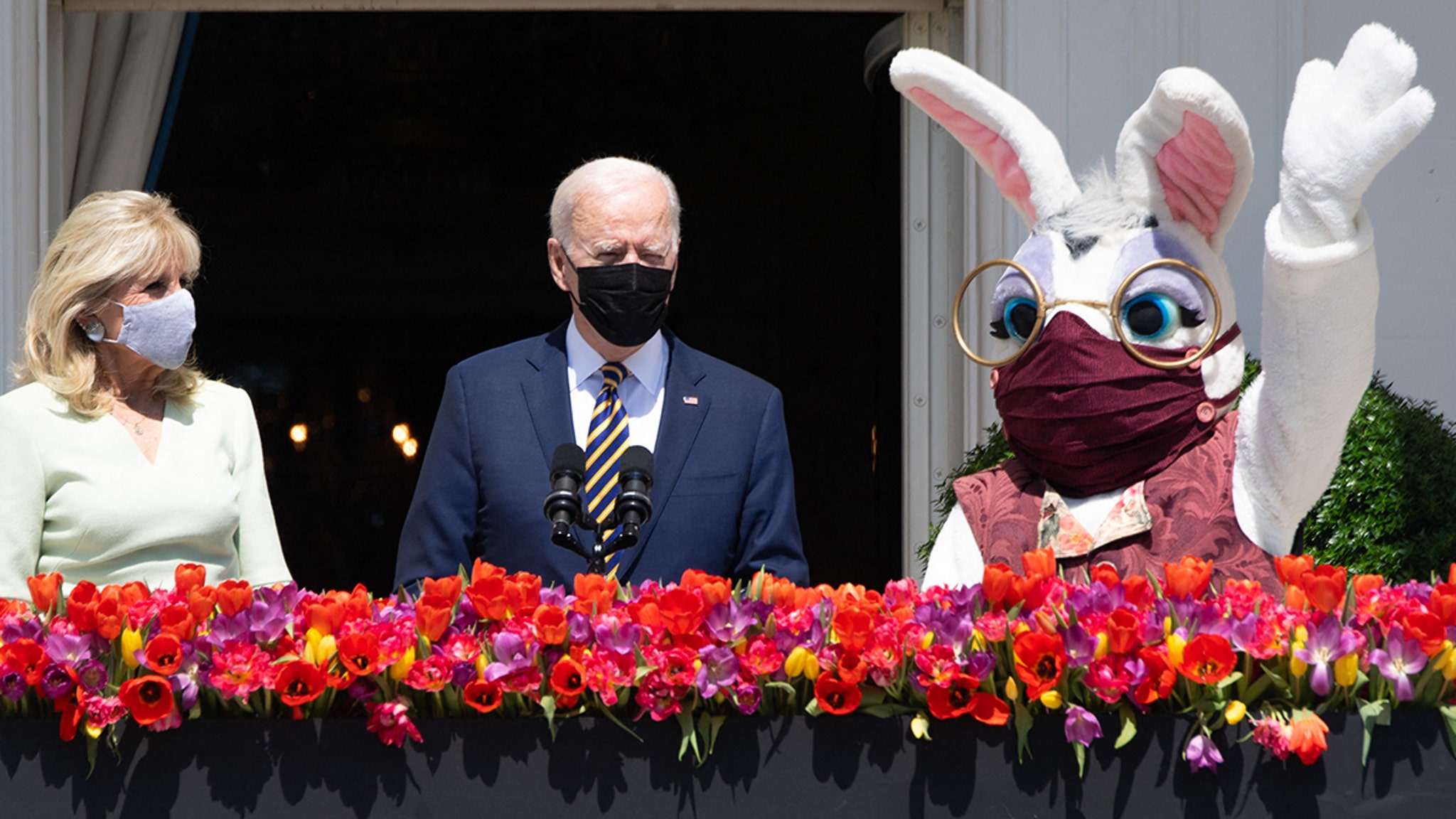 The Easter Bunny is back in the White House after a year-long hiatus … albeit with a different look this year, but, hey, something is better than nothing.
President Joe biden and First Lady Dr Jill Biden brought out the Easter Bunny on Monday in a ceremony at the White House to commemorate the holiday. They took the opportunity to also urge Americans to get vaccinated.
That's pretty cool considering the bunny did NOT make an appearance last year due to the pandemic. It's also the second year in a row that the White House's annual Easter Egg Roll – which attracts tons of kids and has been held on the South Lawn almost every year since 1878 – has been canceled due to the epidemic.
But now Peter Cottontail and Co. is back in business … the rabbits have returned to 1600 Pennsylvania Ave.
Memorial Easter eggs will include images of Biden's dogs… Major and Champ. The wooden eggs feature a rabbit wearing a mask. I wonder if he sings?