The shiny Easter eggs you might not have noticed in the Toy Story movies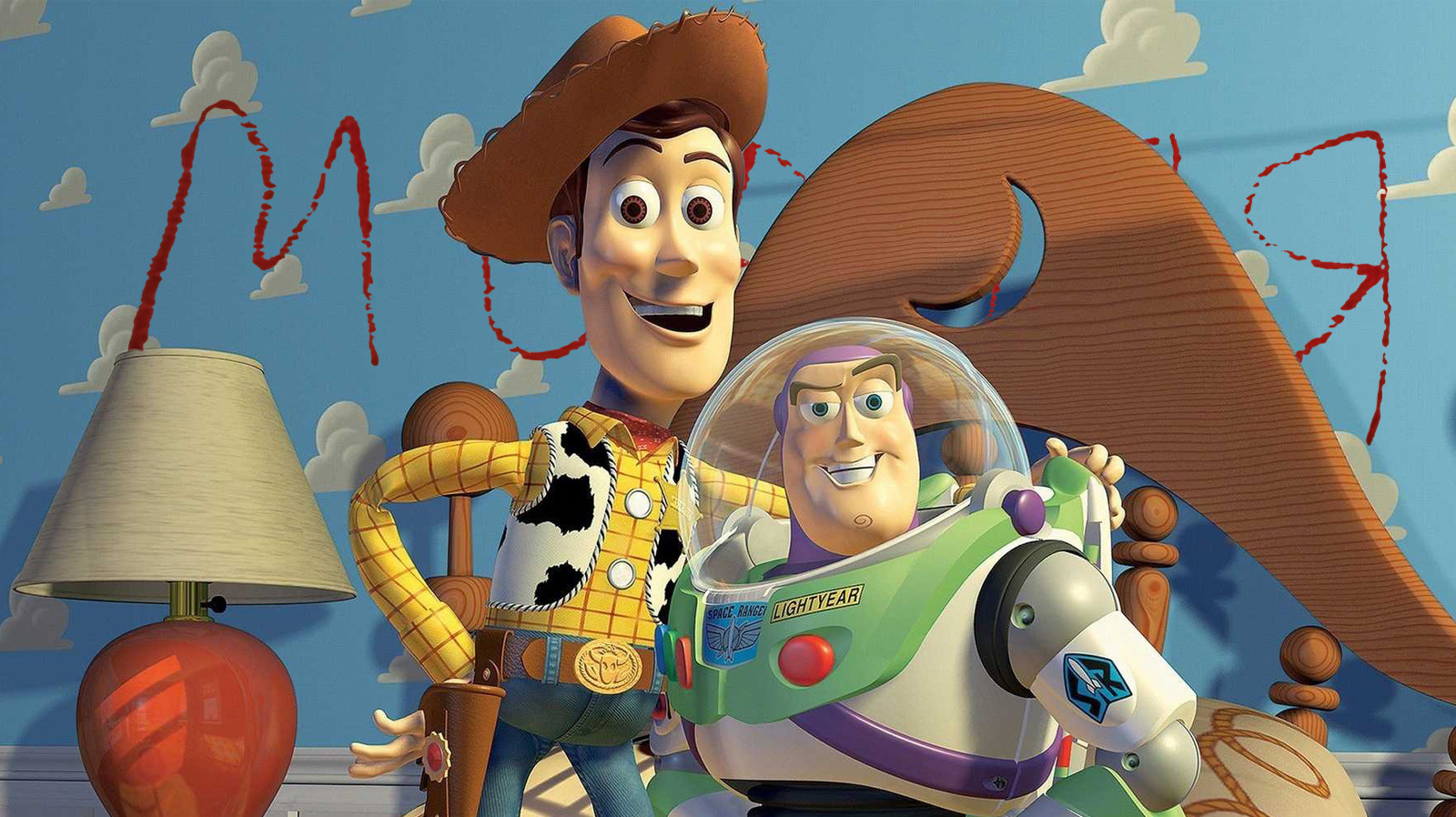 One of the most notable references is found in the first movie "Toy Story". Sid, Andy's evil neighbor who loves to torture toys, lives in a house with the same geometric carpet design as the Overlook Hotel in "The Shining." As in the Stanley Kubrick movie, the eerie shapes and nauseating yellow color accentuate the unsettling feeling of being trapped in a terrifying maze being stalked by a psychopath.
The numbers 237, referencing the haunted room in the Overlook Hotel where the rotting ghost of a drowned woman is hiding, appear throughout "Toy Story 3", as director Lee Unkrich is said to be a huge fan of "The Shining ". Woody is messaging a dinosaur online with the username Velocistar237, the Sunnyside Daycare security camera is Overlook Model R237, and a garbage truck license plate says RM237.
A major Easter Egg from "Toy Story 4" is the song "Midnight, the Stars and You", performed by Ray Noble and his band, which appears in the final scene of "The Shining" which turns into a photograph of a smiling Jack Torrance. among other Overlook guests at the 4th of July prom in 1924. This bizarre conclusion reiterates that Jack has "always been the keeper" and that his soul is now trapped in the Overlook Hotel. In "Toy Story 4," the song comes from a record player when Woody and Forky walk into the spooky antique store, suggesting that they may also be imprisoned there forever. "Toy Story 4" director Josh Cooley, who adores "The Shining," explained this reference during a press conference (via ComingSoon.net):
"So just the fact that we were going to be in a scary place, having the old record player, that was essential. And we put it as a scratch at the start, and just temporary. And I loved it – that m 'just made her happy. And then we got to actually use it and I just went to the moon. I loved it so much. "
The song continues to play when Woody meets Gabby Gabby, a cheerful Chatty Cathy-based doll, but with a broken voice box. Her yellow polka dot dress with a belt in the middle and Peter Pan collar echoes the creepy costumes of the Grady twins in the infamous hallway scene from "The Shining". One of Gabby Gabby's henchmen, the ventriloquist model named Benson (who looks ripped off from James Wan's "Dead Silence"), refers to the "Here's Johnny" scene when he puts his face between a small opening while chasing Woody. His costume and bow tie are also reminiscent of Lloyd the bartender.
All of these references are fairly visible, but there are others that you may not have seen.